The Mycenaean civilisation, which lasted from 1600-1100BC, was the Middle Helladic phase of civilisation in Greece which derived its name from the city of Mycenae in northeastern Peloponnese. The two cities, Mycenae and Tiryns, are now the most precious remnants of the Greece's transition from Neolithic to Bronze Age, before it plunges into the Greek Dark Ages in the first millennium BC.
From our base in Nafplio, I visited these two sites on a single day trip.
Tiryns: Ancient Greece's fortress built by Cyclops
Tiryns is a Mycenaean-period citadel that has been continuously occupied for 7000 years. It reached its height in the Mycenaean golden age of 1400-1200BC, when it probably had a population of ten thousands. This was a lot back in Bronze Age Greece.
What's really impressive is the giant monumental tunneled walls with stones so huge, that legend has it that they were built by Cyclopes. Also, this is supposed to be the birthplace of Heracles (Hercules).
The giant walls protect a palace located in the centre on top of the hill. It had a large hall and its layout shows affiliation to the Minoan architecture.
What is really eye-opening, is how these giant structures were made by people who had very little means and backward machines. On top of that, these structures have survived 3000 years!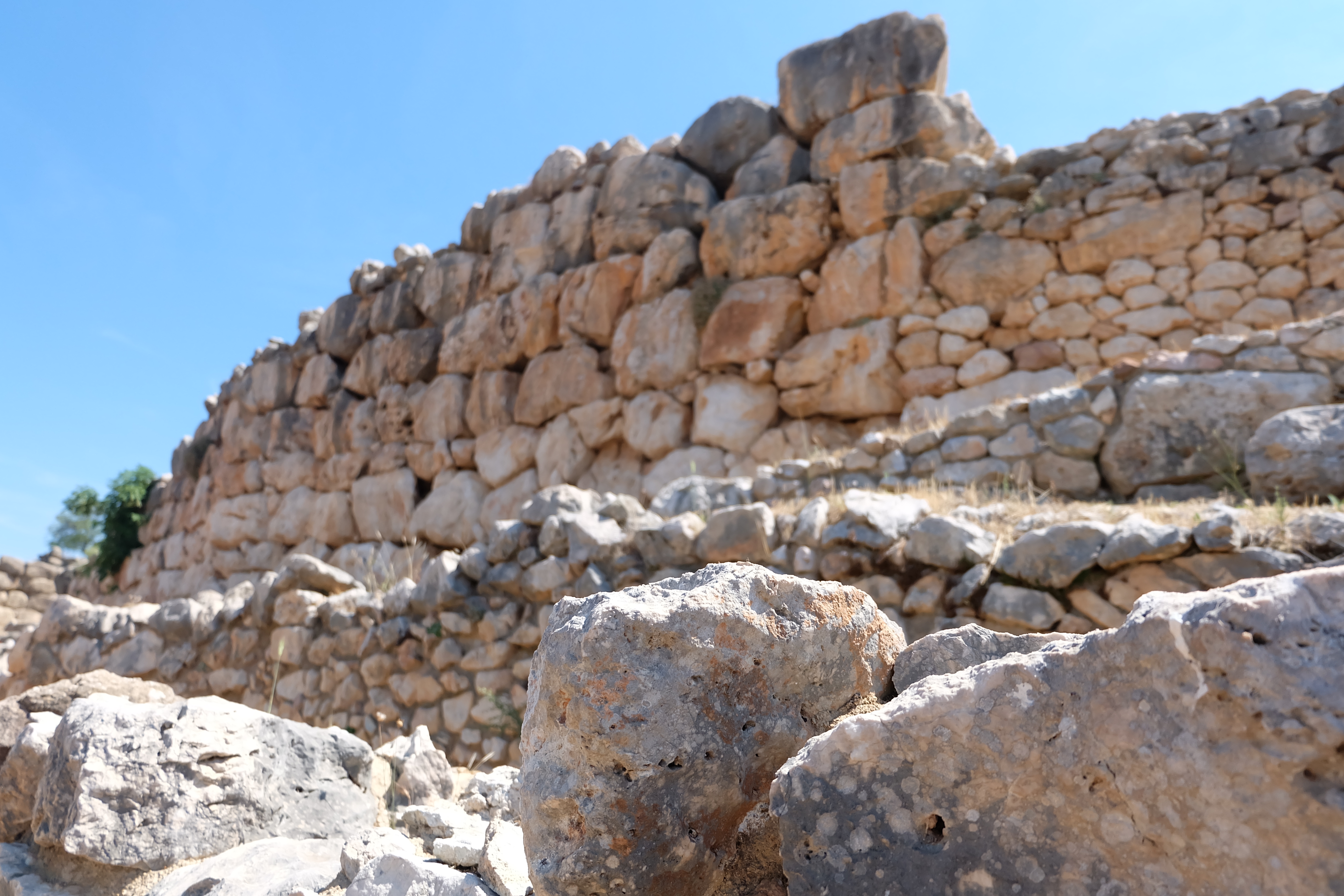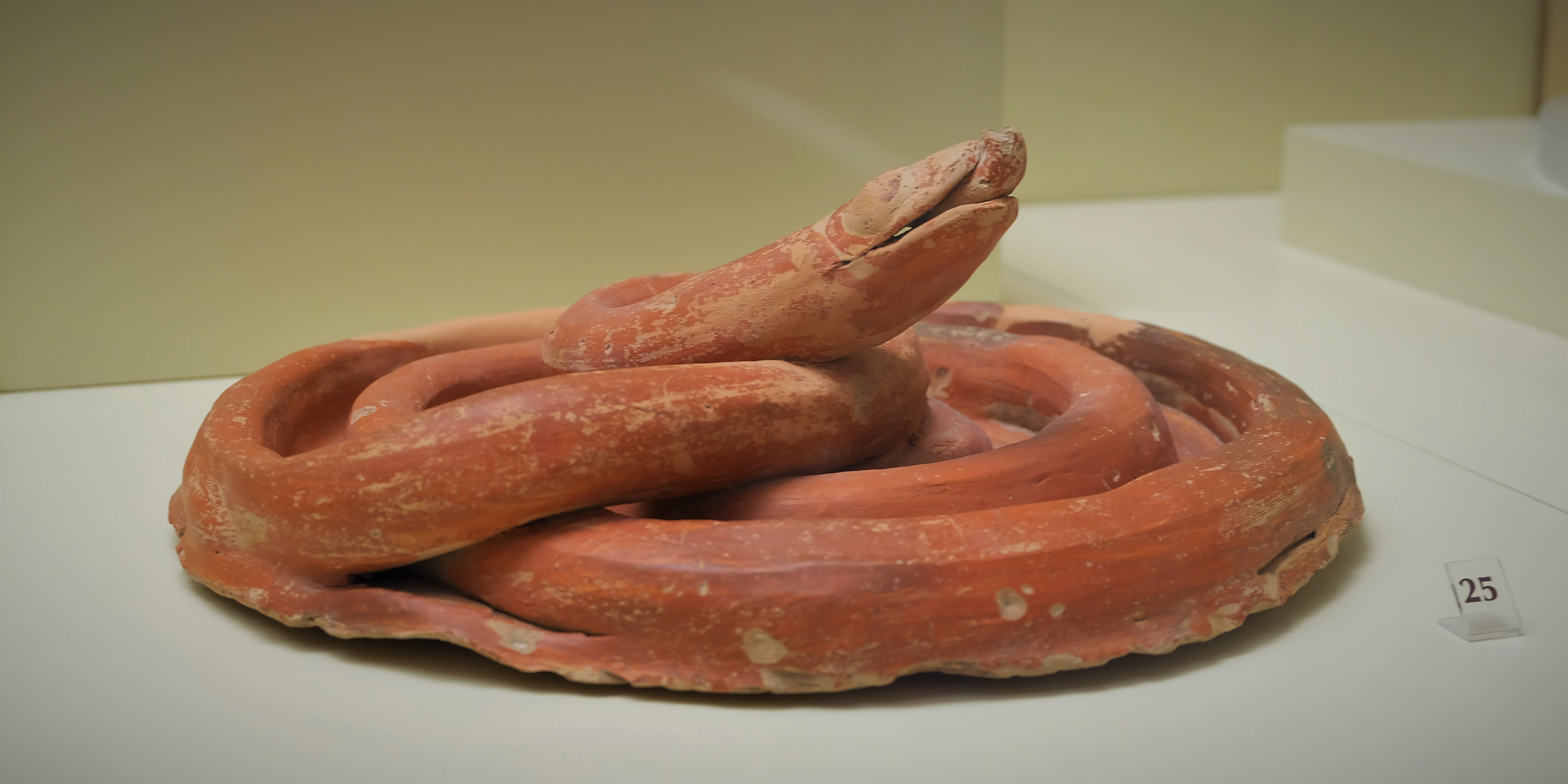 Mycenae: Where you see the tombs of real characters from Homer's Odyssey
If you remember your Greek tragedies, you'd remember the characters from Homer's Odyssey: Helen was abducted (or possibly seduced) by Prince Paris to Troy. Her husband Menelaus, King of Sparta, asked for help from his brother, Agamemnon, King of Mycenae to get his beautiful wife back. During this time, Queen Clytemnestra (sister of Helen) ruled Mycenae alone. But she took Agamemnon's cousin Aegisthus (rival to the throne) as her lover. After ten years, Agamemnon finally returns. Aegisthus then murdered him in cold blood, while later accounts claim it was Clytemnestra who killed him.
Here in Mycenae, you can see the "tholos" tombs that were suspected to be of these people. Tholos tombs were giant cone shaped tombs carved into the hill and then buried until they look like hills themselves. There are 3 tholos tombs in Mycenae and they were once the largest in the world for more than a thousand years.
The Treasury of Atreus (father of Agamemnon) or the Tomb of Agamemnon: although there is no proof it belongs to either of them.
The Tomb of Clytemnestra: the ancient Greek geographer Pausanias said the tombs of Clytemnestra and Aegisthus lay outside the walls of Mycenae, as they were the king's murderers. The discovery of this tomb in the 1960s together with some women's jewellery led to the belief this could be her tomb.
The last tholos tomb, Tomb of the Genii, had fallen apart which left it exposed to the elements.
Once you approach the city walls, you will see the only remnant of Ancient Greece"s Bronze Age sculpture: The Lion Gate. This is the main entrance into the citadel, and must have looked monumental to anyone living in 1400BC.
The whole compound was clearly bigger than Tiryns. You will also see the grounds of palace buildings that used to occupy this huge area. It was literally a city state up in the hills.
There is also a small museum, where you can see the things excavated from the city: ancient paintings that are not so recognisably Greek because we are more familiar with the Classical Greek Art; Incredibly fine clay sculptures and also Linear B, the writing of Mycenaean Greek that is used all over Bronze Age Greece and in Crete.
Both Mycenae and Tiryns are UNESCO heritage sites, for the obvious reasons these attest to the ingenuity, knowledge and skills of the people of Ancient Greece. These are sites that anyone who appreciates ancient history and human civilisations must see at least once in their lifetime!
Click to support this site!