Athens is a magical place. It is ancient, it is filled with energy, it is a maze to be discovered. But fret not, here's my ten point list for your next visit to Athens, so you know you're not missing out on anything crucial.
Visit the Acropolis of Athens and the Acropolis Museum
The Acropolis of Athens is the symbol of ancient Greece and certainly one of the most visited sites on earth. The rock on which it is built has been occupied since the 4th millenium BC. The whole temple complex is huge by Bronze Age standards and the architectural feats attest to the engineering genius of ancient Athenians. But you won't grasp the enormity of this concept, without a day trip inside the Acropolis Museum. Don't worry about nudity, you can oggle as much as you like. The Ancient Greeks understood very well it's part of our humanity, before the three Abrahamic religions (Christianity, Islam and Judaism) destroyed our sexuality in their greed for power.
Visit the Ancient Agora (Market) of Athens
Don't mistake this for the Roman one, which is old but not as spectacular.
A lot of the temples and market places are in ruins but you'll get to experience a complete market building called the Stoa in a rebuilt version. The Stoa of Attalos was the most extensive and impressive building in Athens back in 100BC. And you get to explore its different floors and rooms to feel like you're living in ancient Athens. But the crown jewel of the Ancient Agora of Athens is the Temple of Hephaestus. It is the best preserved ancient Greek temple in the whole of Greece.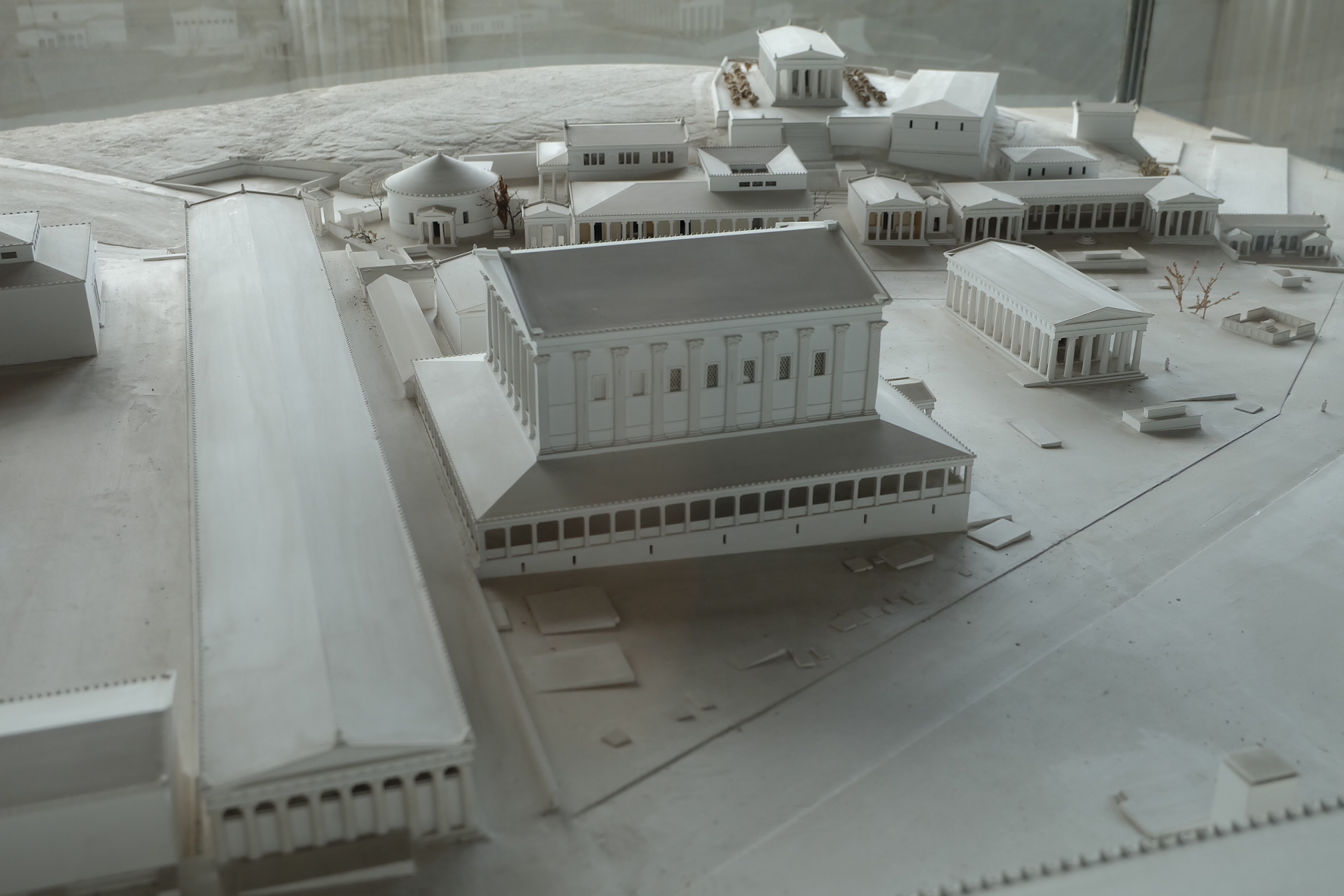 Visit the Temple of Olympian Zeus of Athens
This was once the most colossal temple in the whole of Athens and now, only 16 columns remain. Yet even just the columns are impressive. You get the idea that it must have been quite a gigantic monument back in 100BC. Go just before sunset, and experience the immense melancholy that sings in the wind.
Pay tribute to Aristotle at his Lyceum
Founded in 355BC, the Lyceum of Aristotle is a recent discovery, excavated only in 1996 and opened to the public in 2014. Officially, it was called the Peripatetic School (from the Greek word peripatos, which means stroll) as it is believed that Aristotle liked to stroll through the school's tree filled groves discussing philosophy and the principles of mathematics and rhetoric with his students. It was a men's school, complete with sports grounds where they could roll around naked before rubbing one another in the baths. I wish they would revive this school, keeping to the same school rules…
Learn about the modern Greek identity at the Byzantine and Christian Museum and Visit Orthodox Churches
After daydreaming about the hunky students at Aristotle's Lyceum, hop over to the Byzantine and Christian Museum. Here you'll understand why modern Greeks however beautiful they are don't run around naked anymore. That's because the modern Greek identity has very little to do with Ancient Greece, Philosophy, Mindfulness and Humanism. Modern Greece was founded on anti-Ottoman sentiments, Orthodox Christianity and often opposition to yet mirroring of oppressive Islamic conservative values.
Explore the Central Market and eat keftedes
As mentioned in this post about the Ouzeri Karayiannis, it should be on every foodie's bucket list to explore the Central Market of Athens, eat the freshest grilled keftedes there, drink ouzo and then continue shopping. While you are there, don't forget to try out the round sesame bread everyone else is eating called Koulouri. Also, Athenians love their iced cappucinos which should not cost more than 2 euros.
Eat seafood in a local tavern
Don't waste your money on a tourist trap. The food is so so and the price is five times what locals pay. Try out Atlantikos, a hole in the wall kind of local tavern where native Athenians spend their time chatting and eating until they run out of food and words.
Eat grilled meat and drink retsina
Every tourist goes to Plaka, because their guidebook says so. I find Psirri more authentic and local. For the best grilled meat, try out Taverna tou Psirri (Η Ταβέρνα του Ψυρρή). For a big plate of grilled meat, it's even too much for two persons. I highly recommend ordering the Greek retsina wine served in traditional copper jugs. For 2000 years, the Greeks have been adding resins to their wine to stabilise the process, although non-Greeks hate it. Try it, it does take some getting used to. Also, the name "Retsina" is a protected designation of origin by the EU. Also, the name "Retsina" is a protected designation of origin by the EU. For good retsina, get it from Oinopoleio (Οινοπωλειον) two doors down from Taverna tou Psirri (Η Ταβέρνα του Ψυρρή). There, you can even see the barrels they use to store the retsina.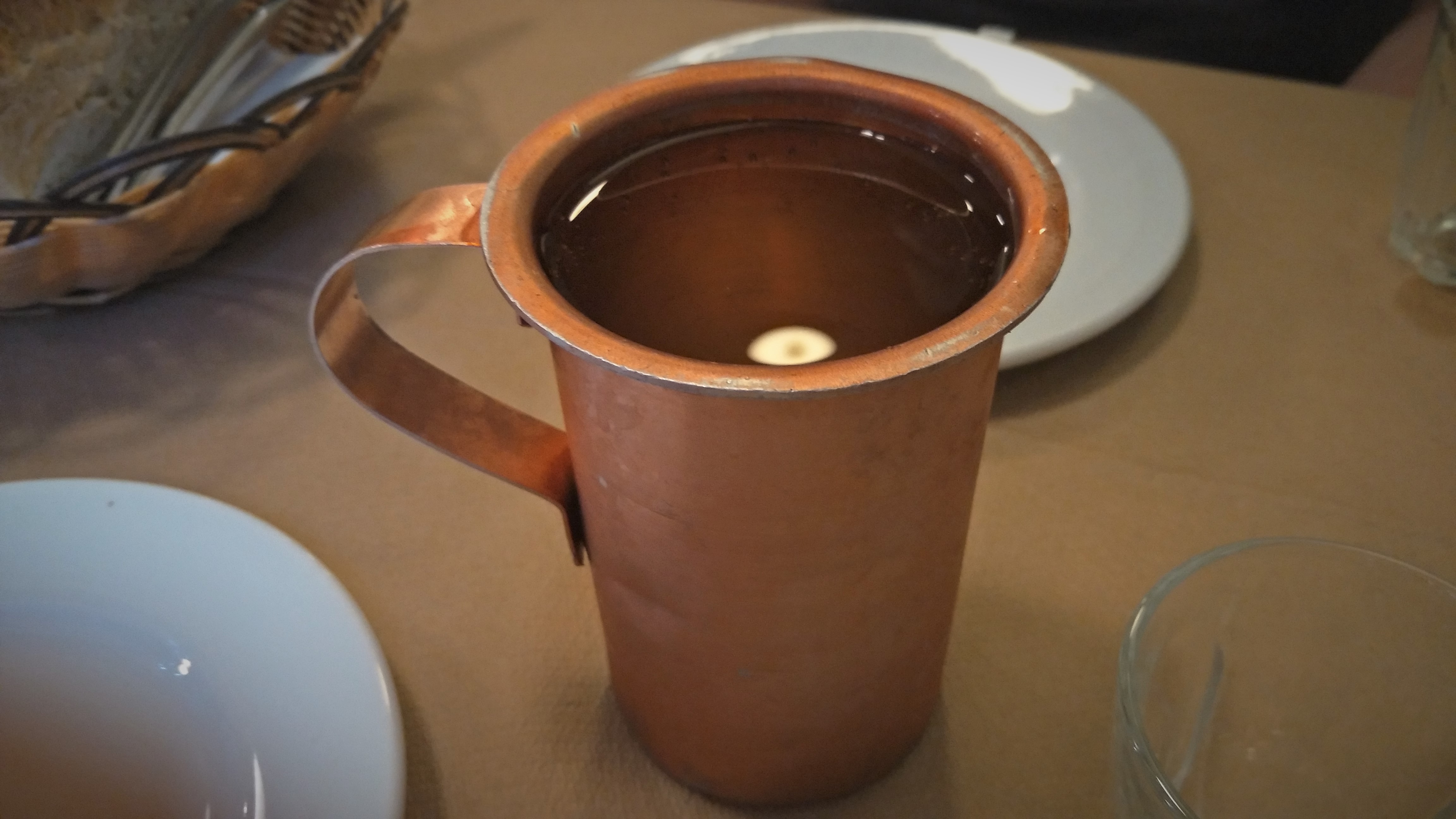 Go out drinking at night and eat Saganaki
In Athens, people eat their dinner at 10pm. And then they go out to meet their friends for a drink. And they eat again. It's called enjoying life. I really like this sort of mentality and the food that goes with it! I've noticed the most common food they down their aftermeal ouzo (or beer) with is this: saganaki cheese. It is deep-fried halloumi cheese, wrapped in honey and sesame seeds, sweet and crunchy on the outside and firm and juicy on the inside. With this to go with your alcohol, you'll never get drunk.
Go out drinking at night and look at the Acropolis all lit up
The best view is of course from a rooftop bar. You can either opt for an expensive bar or a cheaper but little known one like Athens Style. It will be one of the most beautiful sights you've ever seen in your life.
Any other tips you'd like to add for visiting Athens? Please add it in my comment section below.