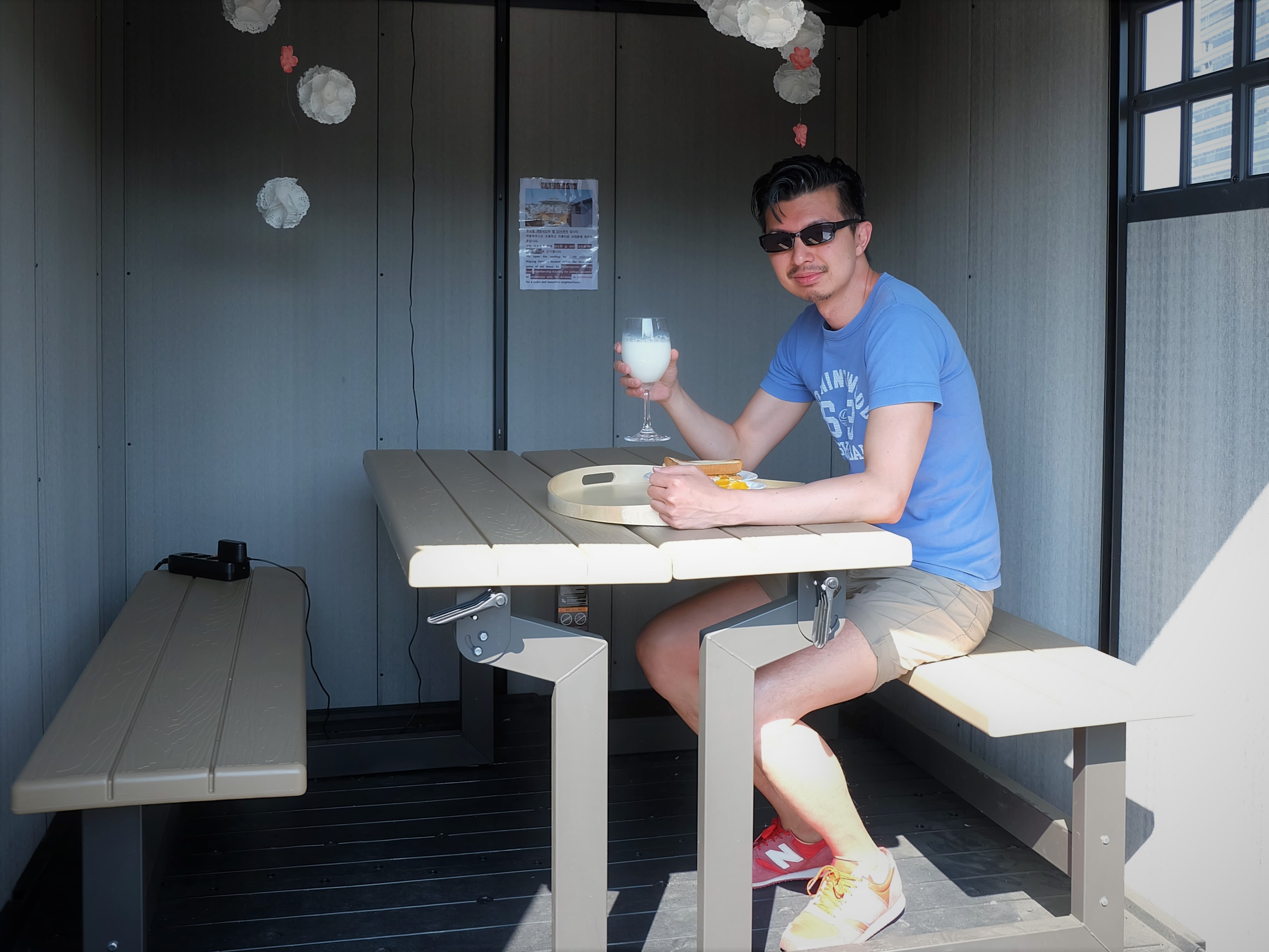 I stayed in Majung Haus for a couple of days in Seoul. Being alone, I did not want to stay in a hotel and I thought I'd be able to meet other travellers if I stayed in a guest house, plus the price of Majung Haus was really reasonable.
This cute little guest house is conveniently located near the Seoul Station, which means getting to the airport was easy-peasy. Around the guest house, you have bars and restaurants that open until 11 in the evening. There are also a few convenient store in case you just wanted to get a snack. On top of that, there is a huge departmental store and supermarket in Seoul Station, so all your supplies can be obtained easily.
The guest house is run by a young man named Jae Hyoung and his sister. The price includes breakfast, and you can either have it in the common dining area or up on the roof terrace.
The huge draw of this place is its roof terrace. They know it well and you can see that in all their marketing outlets. I think in summer, it is a great way to end your day chatting with other travellers here over a glass of wine. There are plenty of chairs and tables lying around. But bear in mind the roof terace closes very early at around 11pm.
Facilities-wise, you really cannot fault them at all: air-conditioner, TV, wifi, shower and toilet with shampoo and soap, very clean and decent bedsheets, fridge. You will also have to respect the Korean culture of taking off your shoes after entering into the room, which I have absolutely no problem with.
The only downside of this place is the room is tiny. But for the price range you cannot ask for more. I also did not hear my neighbours, which was important for having a good night's rest. I also found it difficult to find the place due to the complicated way Koreans write their addresses. A downloadable detailed map from Seoul Station on their website would have been very helpful.
Thank you for the wonderful stay, Jae Hyoung!
Majung Haus 마중하우스
13, Huam-ro 49-gil, Yongsan-gu, Yongsan-Gu, 04325 Seoul, South Korea
04325용산구 후암로49길 13
Tripadvisor