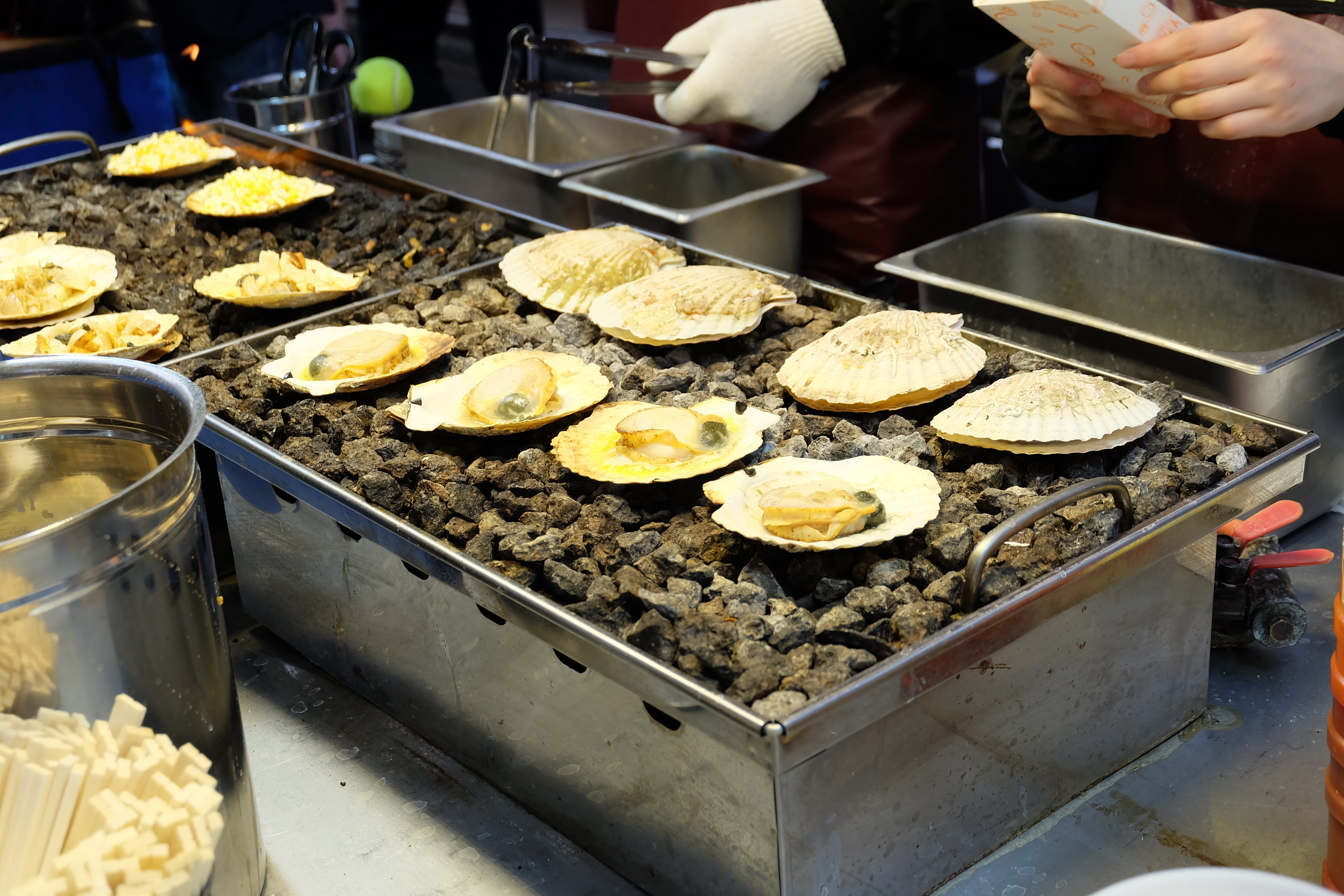 What I really enjoyed about Korea was the huge variety of streetfood you can get. There's no concern for breakfast, lunch or dinner. You can get food anytime of the day or night. It is always a great atmosphere out in the streets day and night, people wander around doing their shopping or simply having a chat with friends, and they eat. That's because there are so many delicious things you can get, at a very reasonable price, and these are things you can eat with a group of friends. Nothing fancy, and nothing stops you from getting something else to eat down the road.
So which are my absolute favourites?
1. Jajangmyeon 자장면
Strictly speaking, this is not streetfood. It's a streetside food. There are stalls and mini eateries where you find this Chinese-inspired noodles dish. If you're a fan of K drama like I am, you'd think Koreans eat it for breakfast, lunch, dinner and everytime after a fight. It's a kiss and make up kind of meal. I've finally had it – I love the gooeyness of it all! Slimy noodles that you can slurp up, down with a cold cold bottle of soju.
2. Hongdae Fried Chicken
Apparently this originated in Hongdae district but now available in every night market. It's fried chicken in a cup. Koreans are so good at frying chicken. And they are cheap. Good for stocking up on all that protein and downing them all with a can of beer!


3. Fried Squid and Octopus
Instead of the chicken, you can also have deep fried squid and octopus. I was a bit reticent about this as I didn't like to risk having a tummy ache. But the smell is simply irresistable, and the crunch of the crust with the chewiness of the squid. I was in food heaven!
4. Tteokbokki 떡볶이
It's what Koreans eat – rice cakes. And these come with a sticky sweet spicy sauce. Mind you, these are super filling so I'd have them only when I've finished tring other stuff. What I like about them is the sauce. Not too spicy and really sweet, goes perfectly with the rice cake that has such a cheesy texture to it.
5. Gyeran-ppang 계란빵
It's essentially an egg in a bun. It's so cute, you'd eat 3 at one go. But afterwards, you'd realise these are quite filling. Solution: buy three and share them with your friends! I always think they are like cartoon food that doesn't exist in real life, except they do in Korea.


6. Mandu 만두
Thes eare steamed dumplings. You can also have them fried. I really like the steamed ones because many of the other stuff are fried, so it's always nice to have variation. The Korean version differs from the Chinese and Japanese versions: they have more vegetables and other ingredients, so they taste lighter. When it's cold outside, imagine biting into this steaming hot bag of meat, vegetables and eggs. So good!