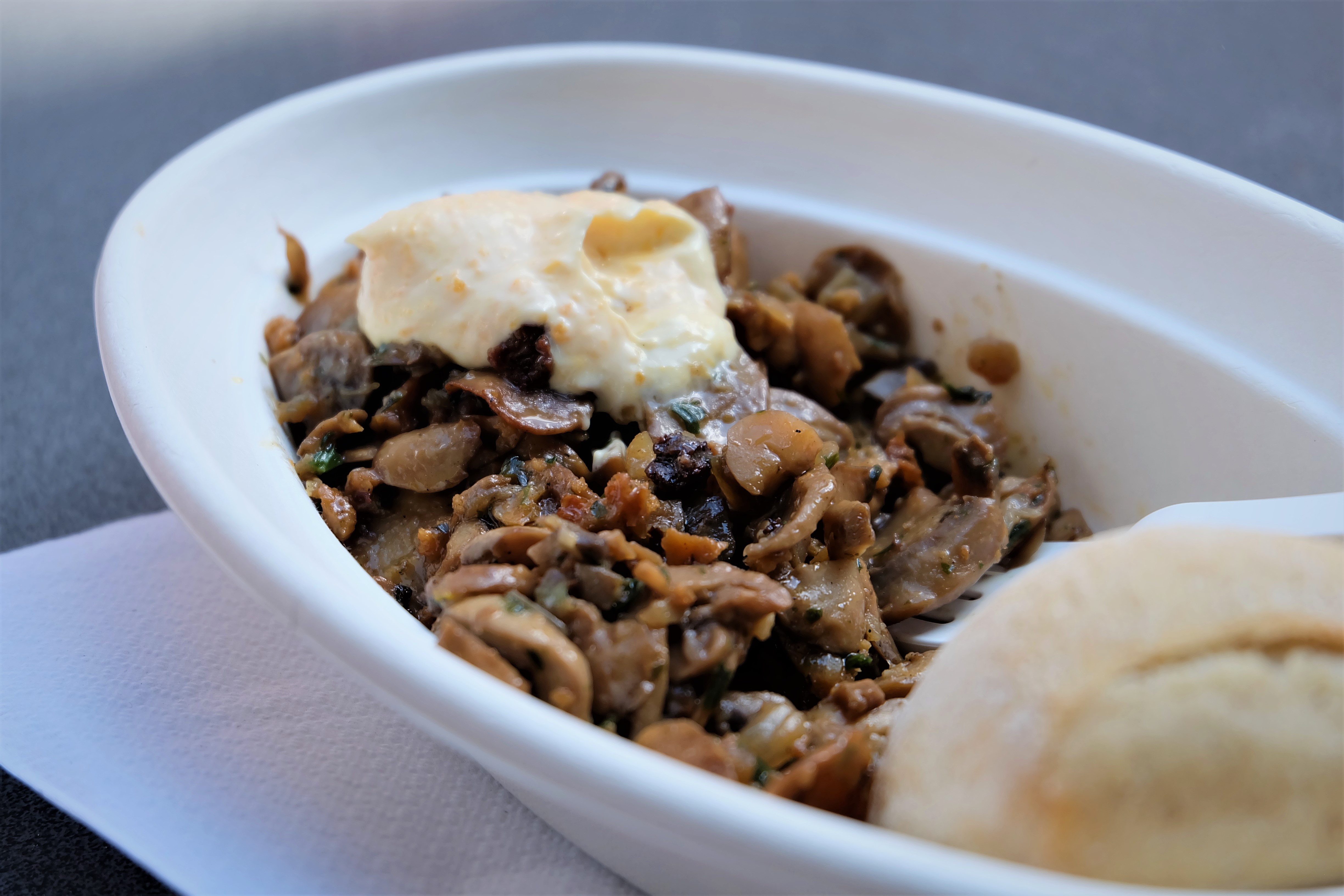 Hapje-Tapje is Leuven's annual major gastronomic event, the other being its famous Zythos Beer Festival. Leuven is the most prestigious university town in Belgium, also home to the Benelux's best preserved beguinage. All the restaurants in this city take part in it, by offering bite-size portions of their signatures dishes. The point is to allow you to taste as many different dishes as possible.
The best yearly foodie event of Belgium is Leuven's Hapje-Tapje
My favourite parts of the event are the Hogeschoolplein and the Grote Markt.
In the Hogeschoolplein, you will smell the roast pig on a spit from miles away! Here, you will also be able to taste amazing Portuguese Pastéis de Bacalhau (fried fish cakes made from dried salted cod), Indian tikka masala, Belgium's only 'champagne' (we can only call it sparkling wine outside of France) called Meerdael, as well as pasta with fresh black truffles and other delicacies.
In the Grote Markt, there is a gourmet area under a giant white tent. Here, the Gault et Millau and Michelin rated restaurants of the region showcase their latest creations on shoestring prices for the general populace. A coupon costs 3 euros and each dish will cost you 2 coupons. It's the only coupon using area of the whole event.
The world's only bartender race happens here in Leuven Belgium
What is also very interesting about this event is the world's only bartender race. Participating bartenders have to carry a tray of the city's world-renown Stella Artois beer and run through a fixed course in the inner city. In case you didn't know, Leuven is the hometown of Stella Artois located here in Belgium. The beer quantity is weighed once you complete the race so you're not only competing on speed, but also on balancing your tray without spilling!
Don't miss this fabulous annual event every summer!